ABACBS-2018 National Conference, Melbourne
The ABACBS Annual Conference brings together members from all over Australia to enjoy the opportunity to interact and hear fantastic stories about bioinformatics and computational biology research with an emphasis on how the computational research is done.
Registrations are now closed.
All workshops are now full .
Reservations for places in the ABACBS-2018 Childcare are now closed.
Dates: November 26-28, plus associated symposia and workshops on Nov 26, 29 and 30.
Themes:
Bioinformatics methods and software

Statistical bioinformatics

Computational genomics

Computational cancer biology

Evolution

Imaging data
Overview:
The conference will feature:
4 international keynote speakers

4 national keynote speakers

2 special invited speakers

Contributed talks, lightening talks and posters

COMBINE Student Symposium (Nov 26)

A series of symposia, workshops and meeting focusing on topics that are highly relevant to our community.
Location: Arts West, University of Melbourne, Melbourne, Victoria
We look forward to seeing you at ABACBS-2018!
International Keynote Speakers
Statistics Department, University of Pennsylvania
Associate Professor Maitreya Dunham
Genome Sciences, University of Washington
Pharmacogenomics, Fudan University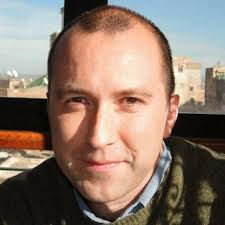 Senior Staff Bioinformatics Scientist, Illumina
National Keynote Speakers
Victor Chang Cardiac Research Institute
Institute for Molecular Biology, University of Queensland
Melbourne Integrative Genomics, University of Melbourne
MD Anderson Cancer Centre
Key dates
Sep 17 (9am): Abstracts submission and travel bursary applications close
Sep 28: Abstract submission for Clinical Bioinformatics Symposium closes
Oct 22: Talk and posters presenters to be notified
Oct 24 (11:59pm): Early bird registration deadline
Oct 24-Nov 7: Call for abstracts for late-breaking posters
Nov 3 and Nov 11: Late breaking poster presenters to be notified
Nov 20 (11:59pm): Registration after this date will not include lunch/tea.
Nov 21: Registrations close.
Nov 26:
COMBINE Student Symposium 2018 (Full day)
ABACBS-2018 associated meeting: Research Computing & Bio IT Workshop (Half day)
Evening: ABACBS-2018 National Conference Opening and ABACBS Awards
Nov 27:
ABACBS-2018 National Conference, Day 1
Conference dinner
Nov 28:
ABACBS-2018 National Conference, Day 2
AGM
Nov 29:
ABACBS-2018 associated symposia and workshops:
Bioconductor Hands-on Training Day (full day)
Clinical Bioinformatics Symposium (half day - AM)
Docker Containers and Singularity Images for Bioinformatics Pipelines Workshop (half day - PM)
Machine Learning for Healthcare Workshop(half day - PM)
Nov 30:
ABACBS-2018 associated symposia and workshops:
4th Bioconductor Asia Meeting (full day)
Best Practice for Developing Bioinformatics Software Workshop (full day)
Conference Organising Committee
Co-convenors: Dr Melissa Davis & Professor Tony Papenfuss
Professor David Balding
Associate Professor Joshua Ho
Dr Kristy Horan
Roxane Legaie
Jiaping Liu
Dr Milica Ng
Dr Bernie Pope
Youwen Qin
Dr Alan Rubin
Professor Sarah Russell
Dr Andrew Siebel
Dr Clare Sloggett
Contact: conference@abacbs.org
National Program Committee
Co-chairs: Professor Sarah Russell & Professor David Balding
Sponsors
PLATINUM LEVEL conference partner